Cabin fever. It's a real issue that affects us all. The only cure is to get up and go. We'd all like to hop a plane to Europe but our financial situation doesn't always cooperate. There are plenty of destinations right here in Alabama that will satisfy your wanderlust and won't empty your pockets.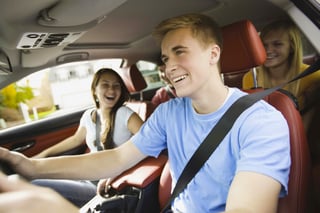 If you're looking for a quiet, mountain vacation, Mentone, Alabama is the place for you. The top attraction in Mentone, Desoto Falls offers a picturesque view of a secluded waterfall and its small canyon. Don't forget your kayak! While the falls themselves are too steep to paddle, they are formed by the Little River. Its calm waters are perfect for a kayak adventure. Cloudmont Ski and Golf Resort is the only ski resort in the state. If you're looking to hit the slopes for a winter vacation, this is the spot for you.
When someone brings up Alabama, beaches are not the first thing that comes to most minds. It's a crying shame. Alabama's white beaches on the Gulf of Mexico are perfect for a family vacation. The towns of Orange Beach and Gulf Shores are easily reachable from most of the state. Golf courses, amusement parks and endless seafood options are just a few attractions to occupy your time. If you are looking to keep cheap, sitting on the beach is free.
Looking back into North Alabama, Florence sits on the Tennessee River. Florence throws you back about 30 years into the world of downtown strolls and family-owned diners. You can always toss out a line in the Tennessee River or catch a show at Shoals Community Theatre. Recent musical acts to pass through Florence include Billy Bob Thornton, Anderson East, and many other well-known performers.
We'd be remised if we didn't mention our own hometown and headquarters, Birmingham, Alabama. The largest city in the state has been on multiple national lists, including Zagat's 26 hottest food cities of 2016. Fine dining not for you? Maybe baseball is more in your strike zone. Birmingham boasts one of the nation's top minor league ball parks. It's nestled downtown right beside another great piece of Birmingham, Railroad Park. Built in 2010, Railroad Park is the perfect place to plop down for a picnic and enjoy the sunshine. Like Florence, Birmingham is home to a couple of impressive historic theatres. The long-standing Alabama Theatre and the recently renovated Lyric Theatre host all kinds of events including a summer movies series, concerts, and live theatrical performances.
It doesn't have to cost an arm and a leg to take a quick weekend trip and satisfy your thirst for the open road. Where are some of your favorite spots to spend your Saturday in the state? Let us know in the comments below.