Hurricane Harvey has swept across Houston, leaving flooding and devastation in its path. The residents of Houston and other areas affected are in desperate need of help. We've compiled some ways to provide relief from right here in Alabama.
Church of the Highlands needs volunteers to make a trip to Houston. Donations can be made through Church of the Highlands' online giving portal. You can text the amount you'd like to give with the keywords Highlands HR to 45777.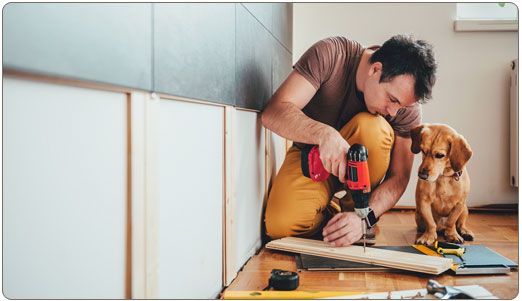 Hatching Hope (374 Shady Acres Road, Alabaster, AL) is collecting donations to build relief kits, which include mattresses, blankets, pillows, toiletries and other immediate needs. $35 will allow them to make one of these kits. Donations of $10 will provide a teddy bear to a child affected by the storm. You can donate here.
The City of Birmingham is collecting items at Boutwell Auditorium (1930 Reverend Abraham Woods Jr Blvd.) Donations will be accepted from 7 a.m. to 6 p.m. until Sunday, September 3rd. They are looking for canned goods, bottled water, cleaning supplies and canned pet food. Donations will also be accepted at the entry gates to the UAB football game on Saturday. In addition to the supplies listed above, diapers and adult diapers are also being accepted. Local businesses Seasick Records, Crestwood Pharmacy and Soda Fountain, and ElementsBhm are collecting the same items to be taken to Boutwell.
The Greater Alabama Council of Boy Scouts of America are partnering with Wood Fruitticher to host a food drive. Items can be dropped off between Aug. 30 and Sept. 1. The Scout office at 516 Liberty Parkway will be collecting canned goods from 8 a.m.-5 p.m. Wednesday through Thursday and 8 a.m.-2 p.m. on Friday. Items needed include canned goods, bottled water, cleaning supplies and canned pet food.
Collier's Nursey in Birmingham is accepting donations on Friday from 9 a.m.-5 p.m. and Saturday from 9 a.m.- noon. All items will be transported to Boutwell Auditorium on Saturday afternoon. Items collected include bottled water, canned foods, cleaning supplies and canned or bagged pet food.
The Diocese of Birmingham is accepting donations at their Chancery Office (PO Box 12047, Birmingham, 35202).
In the northern part of the state, you can donate through Alabama A&M University. They have activated the "Hope for Tomorrow" emergency fund that will assist faculty, students and staff who were impacted by the storm. You can donate here.
Movement Church (1469 Browns Ferry Road, Madison, AL) is looking for diapers, baby wipes, baby formula, baby food, feminine care items, toiletries, canned goods/non-perishable food, over-the-counter medications, Band-Aids and first aid kits, new stuffed animals, blankets and towels, cell phone chargers, coloring books and crayons, toilet paper and paper towels. You can also give online at movementalabama.com/GIVING.
Residents of the Mobile area can donate through The Dauphin Island Chamber of Commerce. They are looking for a variety of items including: gloves, plastic rubber totes with lids, new flat packing boxes, packing tape, contractor trash bags, tarps, plastic sheeting, dish soap, bleach, sponges, dish scrub brushes, pet food, diapers, bath, hand and dish towels, new socks, playing cards, paper products, feminine hygiene products, crayons and coloring books, pillows, and over-the-counter medication.
You can also donate to national organizations via text or the internet.
The American Red Cross is accepting donations here. You can also text HARVEY to 90999 to donate $10.
Donations to the Salvation Army can be made here by calling 1-800-SAL-ARMY (1-800-725-2769) or texting STORM to 51555.
The crowd funding website, GoFundMe, has compiled a list of all of its Hurricane Harvey campaigns here.