A young man, dressed in cap and gown, walks across a stage to receive his diploma after five long years of undergrad and graduate studies. He's been interviewing for several jobs, and it looks like he will land in Dothan, Alabama.
Upon hearing this, his father exclaimed, "That's great, son! Our credit union has two branches in that area!"
The son replies, "Dad, I've never been into a branch."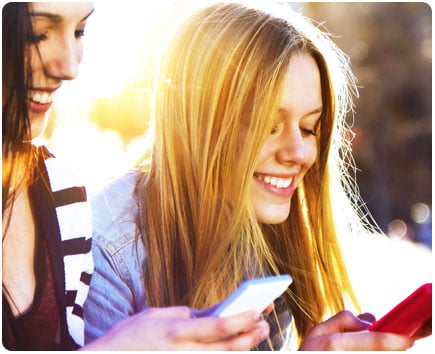 This is the norm in our techno-centric financial world. A survey by Javelin Strategy & Research reported 30% of adults in the United States used mobile banking once a week in 2015. For the first time in history, that number eclipsed the percentage of people visiting a physical branch. A mere 24% of American adults claimed to have walked into a branch once a week in 2015. But why?
Ease of access and convenience. Online banking platforms and mobile apps allow people to handle the majority of their financial business without leaving their home. It takes precious time out of your day to drive to a physical location and stand in line. Many people are only able to make this trip during their lunch break. It just makes more sense to spend five minutes on your phone making a transaction.
Technology may change in the future, but it is currently impossible to get cash from your mobile phone. You still don't have to walk in the building to get that cash. It's rare to see a bank without an ATM. It's as simple as driving by on your lunch break and picking up the cash you need. You can even get cash back when swiping your debit card at grocery stores while running your errands.
Walking into a branch regularly provides a different level of service. It may not be the most convenient way to handle your finances but it allows you to build a relationship with the branch staff. They know that you have a child graduating soon. They remember that you have been eyeing that new vehicle or looking to purchase a home. A branch staff that knows you and your life can offer you a higher level of financial advice.
There are benefits to both sides of the equation. Whether you prefer mobile banking app, drive through, online banking or looking your teller square in the eye, we can accommodate your financial needs at Avadian.
How often do you walk through the doors of a branch? Tell us in the comments below!