As your business grows, so do your financial concerns. Intermingling those complicated business finances with your personal expenses and incomes can become a mess. Quickly. Keeping those worlds separate saves a lot of stress and hassle. A business account allows you to distance those two and better manage your company's financials.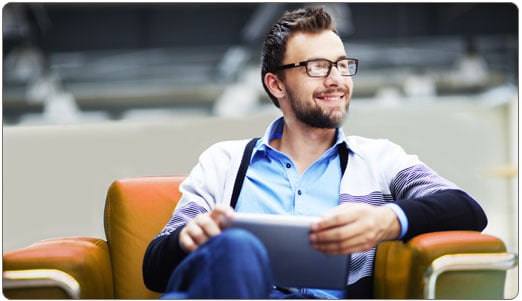 A major concern facing business owners is the Internal Revenue Service. Between income, expenses, assets and depreciation, reporting taxes correctly can get confusing. One small step to reduce your tax risk is to separate your personal and business expense. According to Rich Boggs of Nationwide Tax Relief, mingling business and personal expenses immediately grabs the attention of the IRS. Adding an audit to an already full plate is the last thing a business owner needs. A separate account for business expenses allows you to easily show the IRS that you are serious about properly managing your business finances if they do come knocking.
A business account illustrates professionalism and a commitment to the continued growth of a company. This isn't just a hobby. You are serious about managing and growing your business. Sure you could pay vendors with cash or a personal check. What does that say about your business? Vendors see this as a sign that you aren't in this for the long run. Client perception can also be tarnished. Fraud and identity theft are a constant concern in today's digital climate. Consumers may not be comfortable writing a check to you personally. Having that business account will illustrate your professionalism and put clients and vendors at ease.
Incorporating your business allows you to separate yourself as a personal entity from your business in a legal sense. If you intermingle your business and personal finances, debt collectors have the option of collecting from your personal assets. This is referred to as "piercing the corporate veil". The legal doctrine states that courts can ignore your entity's status for purposes of your personal liability for any claims against the business if you haven't observed the formalities of a separate business entity. Basically, if you don't separate your business and personal finances, no one else has to view you and your company as separate entities.
At Avadian, we want to make life easier for you in all aspects. Owning a business comes with enough stress all by itself. Your business account should help reduce that stress, not add to it. Click on the button below to speak to a business services representative about how they can help you grow your business.