Dreaming of a Christmas tree all lit up in a remodeled family room?
Or a trip to celebrate the holidays with your family in a winter wonderland?
But maybe you're staring at an expense you didn't expect. Car trouble. Medical payments. An HVAC.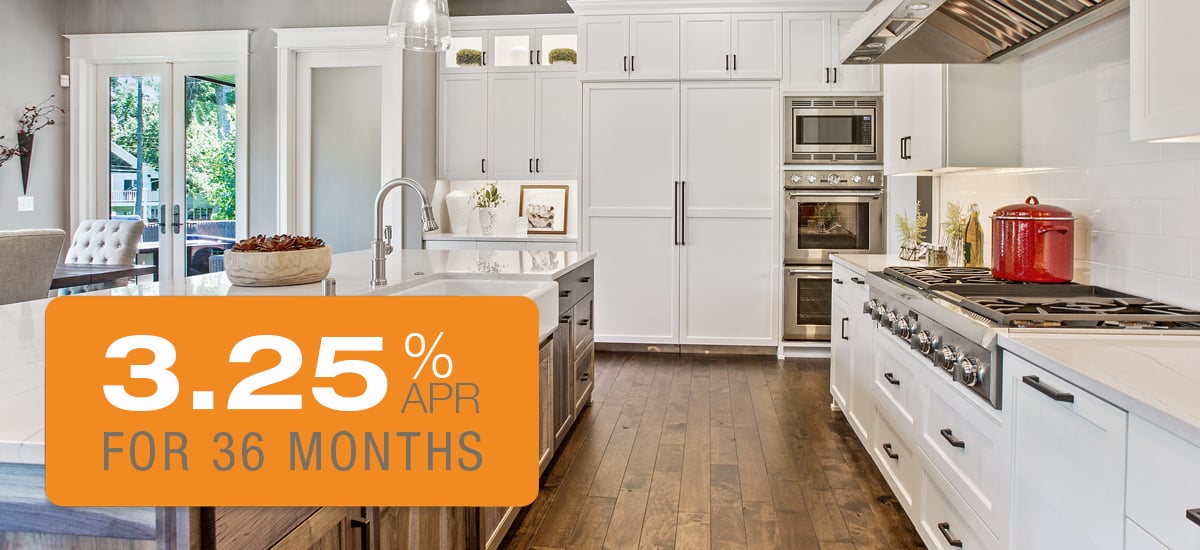 A Home Equity Line of Credit from Avadian may be able to help. A Home Equity Line of Credit allows you to tap into the equity in your home, and our trio of introductory offers give you great rate options.
Right now, you can apply for a Home Equity Line of Credit and take advantage of one of these three great introductory offers1:
0.99% APR introductory fixed rate for six months
2.99% APR introductory fixed rate for 24 months
3.25% APR introductory fixed rate for 36 months2
After the introductory fixed-rate period, the APR will vary based on the prime rate plus a margin3 ranging from 0% to 2.50%. As of Oct. 13, 2020, the prime rate was 3.25%. Current variable rates range from 3.25% APR to 5.75% APR.
And if you use the Home Equity Line of Credit for home improvements, you may be able to deduct the interest from your taxes. Consult a tax advisor regarding the deductibility of interest.
Ready to get started? Click here to apply now without even leaving home. (links to Meridian Link)
1The six-month and 24-month introductory fixed-rate offers are not available if the property has been used by the current owners to secure another Home Equity Line of Credit in the past three years at Avadian. Cannot be combined with other special promotions. Property insurance is required.
2The 36-month introductory fixed-rate offer is available only on new HELOC originations and may not be used to refinance.
3The amount of the margin will vary based on several factors, including creditworthiness and loan to value ratio. Maximum lifetime rate on Home Equity Line of Credit is 15.00% APR. Closing costs will be waived with a minimum advance at closing of $10,000. (The $10,000 must be new money.) Closing costs and other fees are estimated to be between $300 and $700. If the Home Equity Line of Credit falls below $9,000 in the first six months, you will have to reimburse the closing costs waived by the credit union.
Equal Housing Opportunity Lender
NMLS #422274