As technology continues to advance, so too do the capabilities of online and mobile banking. What you can do online – whether from a desktop computer or from your phone while sitting at the ballpark – is constantly growing. Avadian members can look forward to a new and improved online and mobile banking experience built for the demands of your life.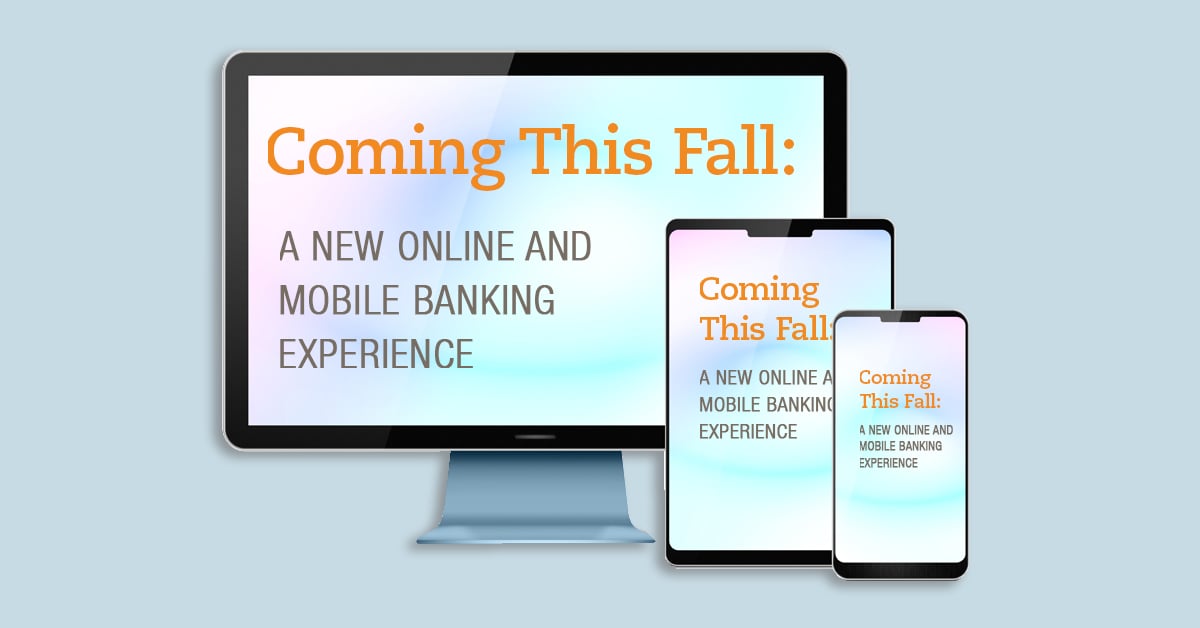 Launching this fall, our new online and mobile banking platform was built with you in mind. We've taken the feedback we've received from member surveys and conversations in our branches to build a new experience with the functionality and capabilities you want.
Features
We're excited to highlight two enhancements the new platform will include: person-to-person (P2P) payments and an upgraded bill pay experience. We'll give additional information about the new features as the fall approaches, but here's a quick glance at what it includes:
Enhanced person-to-person payments (P2P) so you can easily send money to family, friends, and coworkers
Upgraded bill pay, including the ability to set up new payees in the mobile app (your current payees' information should not be affected)
Single log-in for all your accounts
Card Swap makes it easy to update your payment information with your favorite services (i.e. Netflix, Apple Music, Amazon) when you get a new debit or credit card
View your statements on mobile devices
New personal financial management tools
Passcode and facial recognition on compatible devices
Card transaction dispute capability
Apply for a loan
Enhanced card control options
Stop check payments
Reorder checks
Next Steps
To make your transition to the new online and mobile banking system as seamless as possible, please make sure your contact information is updated. Log in to your account and double-check that your address, email address, and phone number are correct.
Be on the lookout for additional information about the features in this space soon.