We recently enhanced our online application experience. It is now easier, simpler, and more convenient to apply for a loan or open a new deposit account online.
How easy?
You can now apply for a Home Equity Line of Credit from the kitchen you're dreaming of remodeling. Or for a personal loan from the backyard you want to transform. Or even for an auto loan when you wake up in the middle of the night and realize it's time to buy that minivan you swore you'd never drive. And if you're ready to start earning rewards on all your purchases, you can also apply for an Avadian Visa Rewards Card.
So where do you go to apply?
To apply for a credit card, simply go to the credit card page and click "Apply Now."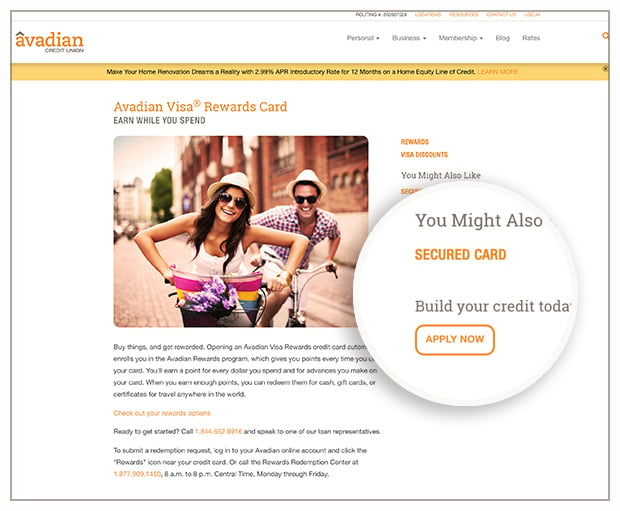 To apply to open a checking account, just go to the Choice Checking, Choice Checking With Interest, or e-Checking page, and click "Apply Now."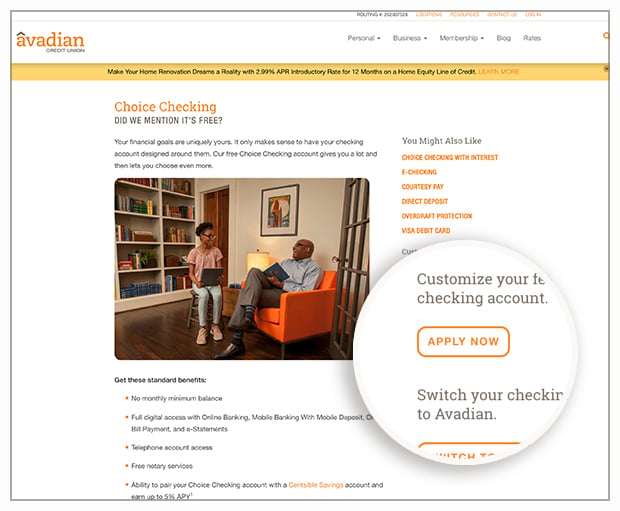 To see the full list of loan and deposit accounts you can apply to open, click here.
Equal Housing Opportunity Lender.