Chances are, you've heard of phishing scams. However, you likely associate phishing with emails. This article on MyCreditUnion.gov reminds us that phishing can come in the form of emails, texts (called "Smishing," who knew?), or phone calls (called "Vishing;" again, who knew?).
Phishing occurs in communication that appears to be from companies or people you know and trust, but are, in fact, from scammers. Their aim is to get you to respond in some way – perhaps by clicking on a link or sharing info via text or phone call – that gives them access to your personal information to steal your money or identity.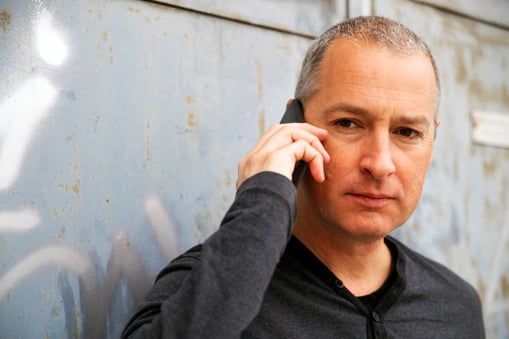 A Phishing Story
One of our co-workers was recently the victim of a phishing attempt.
He received a personal call on his cell phone purporting to be from a company he'd bought anti-virus protection from but had recently cancelled. (The phone number that showed up on caller ID was even the company's number.) The call said he was going to be charged $99 if he didn't respond and cancel his service in the next two hours.
He explained to the representative that he'd cancelled his service recently, but the rep said there had been a technical glitch that had occurred and resulted in the cancellation not going through. The "representative" went on to explain that our co-worker needed to be at his home computer so they could cancel the service.
That didn't smell right. Our co-worker began to ask more questions and push back. The conversation quickly devolved until the "representative" got cross with him and hung up when our co-worker demanded to speak to a supervisor.
The calls have continued from the same "company" – from different phone numbers – but now our co-worker just hangs up and blocks the number.
How to Protect Yourself
The article on MyCreditUnion.gov mentioned earlier has some great tips about protecting yourself. Here are a few highlights:
Don't click on links that ask for personal information. Legitimate business will never ask you to send sensitive information through unsecure channels.
Don't open unexpected attachments.
Delete suspicious messages, even if you know the source. As our IT security guru at Avadian says, "WIDD: when in doubt, don't."
Also, check the FTC's site about popular scams.
We encourage you to stay alert and be vigilant about protecting your accounts and your identity.