It's time to buy a car, and you've done your homework. At least most of it.
You know exactly the car you want – the make, the model, the color, the accessories – but you aren't quite sure if the auto loan you've been offered is truly the best deal for you.
Make the most of the tools at your disposable. Of course, the Internet is a great tool, but sometimes finding what you're looking for is like finding a needle in a haystack.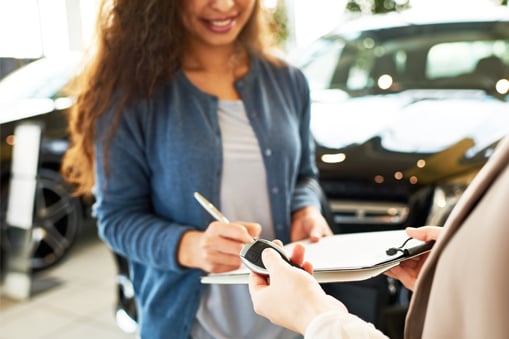 We've found this handy tool on WalletHub.com. It allows you to compare interest rates available based on your specific needs – from loan purpose, amount, down payment, credit, location, loan duration, and financial institutions. (Just make sure you to click the selection for credit unions under "institution" so you get the fullest picture possible. It even goes so far as to help you identify credit unions you'll be eligible to join based on where you live, work, go to church, employer, and more.)
It's important to note that tools like this one aren't exhaustive. For instance, our own rates don't show up on the comparison chart. (Spoiler alert: the 2.61% APR we're currently offering for up to 63 months1 on model years 2020-2022 comes out looking pretty good if we do say so ourselves.) But having an idea of what other rates are in your area will tell you if the rate you've found is competitive or if you need to keep searching.
And if your research shows you that Avadian does indeed offer you the best deal, you can apply right here.
1Subject to membership, creditworthiness, and approval. Annual Percentage Rate based on credit worthiness, loan amount, current mileage, and term of the loan. Payment example: For a term of 63 months, your monthly payment will be $17.01 per $1,000 borrowed at 2.61% APR (not including taxes and insurance).