Life with a teenager is hectic. And may make you feel a bit like a human ATM.
But it's also a fantastic time to take their financial education a bit further while also adding some freedom and responsibilities.
That's where the Avadian Choice Checking Account comes in.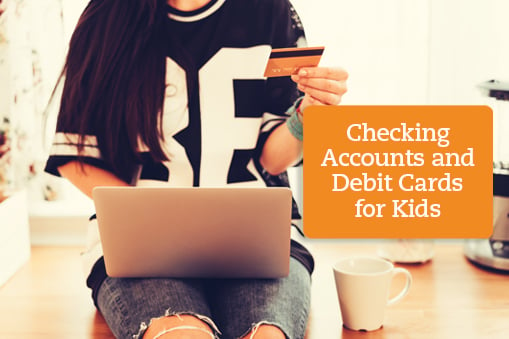 As soon as your child turns 13, they can be the primary owner on a Choice Checking. Of course, you'll serve as a joint owner and have complete access to the account. You can even request an ATM or debit card for them, so they aren't constantly asking you for cash.
You can use online and mobile banking to monitor transactions, transfer money when needed, set up account alerts so you get texted every time they use the debit card, and more. It's all easier than reloading prepaid cards over and over.
Teens with an Edge Savings Account plus a checking account are also eligible for a one-time "fee forgiveness" in case they overdraft their account. (We don't blame you if you want to keep this your own little secret.)
And, of course, it's teaching them about money and personal responsibility.
If this is the right next step for your child, apply for a Choice Checking Account or an Edge Savings Account today.
This credit union is federally insured by NCUA.
Additional insurance of up to $250,000 on your savings accounts is provided by Excess Share Insurance Corporation, a licensed insurance company.