At Veteran's Day and every day, Avadian is proud to offer Veterans Affairs loans that are backed by the U.S. Department of Veteran Affairs. Designed for veterans, active service members, and eligible surviving spouses, VA loans help our nation's heroes buy, build, and refinance homes.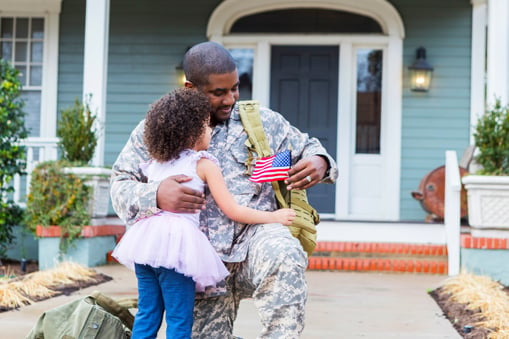 Here are a few highlights of our offerings:
Financing up to 100% of the fair market value or purchase price, whichever is less, on home purchases
Financing up to 95% of the fair market value on refinances
Financing up to 90% of the fair market value on cash-out refinances
Financing up to 100% on construction loans
You'll appreciate having a single point of contact throughout the process. And when it's time to close on your loan, we'll make sure you're comfortable with the process – whether that means an in-person or contactless closing.
It would be our pleasure to sit down with you (in-person or virtually) to discuss your plans, your dreams, and find the right mortgage for you.
Click here and simply complete the form to schedule a conversation with a Mortgage Loan Officer today.
Loans subject to membership, creditworthiness, and approval.
Equal Housing Opportunity Lender
NMLS #422274