For many, a credit card is a necessary financial tool. A credit card helps you build credit. They are convenient. They allow you to pay over a period of time. (Of course, the best practice is to pay it off each month, but sometimes that's just not possible.) They often offer rewards and a low introductory rate.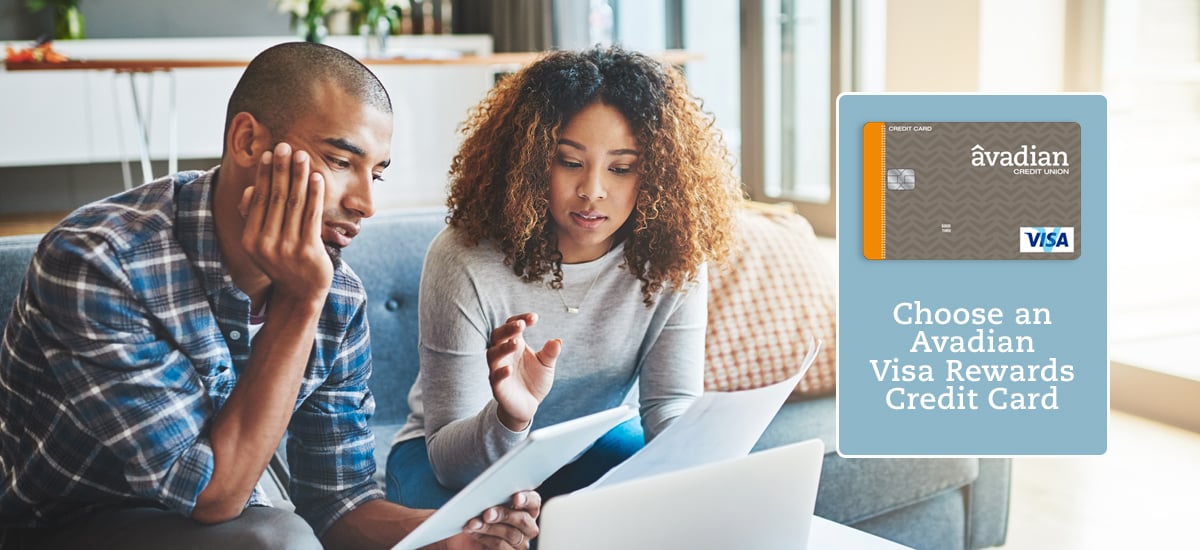 So if you're looking for a credit card, you'll want to consider these factors among others:
Annual Percentage Rate. Here's the simple version: the lower the rate on your credit card, the better. The higher the rate, the higher the finance charge you'll face when you carry a balance on the card from month to month. This number can be different for purchases, cash advances, and balance transfers. You'll also want to know how the finance charges are calculated: adjusted balance, average daily balance, daily balance, ending balance, or previous balance? (The Balance offers a deeper look at what each of these mean.)

Fees. Does the card have an annual fee? What are the late fees? Will you be charged a fee if you want to pay over the phone?

Credit Limit. The credit limit tells you just how much money you can put on the account. Your credit limit may be increased over time if you demonstrate the ability to pay your bill consistently.

You can find the answers to these questions online in the Credit Card Agreement and Disclosure and the Application and Solicitation Disclosure documents. You can find Avadian's here.


Rewards. Here's the fun one. Airline miles. Coupons to your favorite retailers. Cash. Think about what type of rewards you want to accrue the most and look for a card that offers the most of what you're looking for.

So what does an Avadian Visa Rewards Credit Card offer? We're glad you asked.



Accrue points1 that can be redeemed for cash at a 1% rate.



You'll earn a point for every dollar you spend and for cash advances on your card.


No confusing math! Each available redemption equals a 1% cash award rate, so 1,000 points equals $10.00, 2,500 points equals $25.00, 3,500 points equals $35.00, and so on.


You can also redeem points for gift certificates on car rentals, entertainment, gas, groceries, hotels, restaurants, and more; rebates on cruises and other travel; and airline discounts.



A low 4.99% APR introductory rate2 for six months. After the introductory period, you'll get a rate between 9.90% and 16.90% APR.


Low fixed rate. No more variable rates that leave you wondering if and when your rate might change. The fixed rate also makes consolidating debt from multiple cards more affordable.


No balance transfer fee, annual fee, or transaction purchase fee.


Enhanced fraud protection. Our credit cards feature an embedded chip, which improves security every time you use it at a chip-activated terminal.


Get a card instantly at any Avadian branch upon approval or when you need a replacement.
Sound good? Click here to apply.
1Points accrued on purchases subsequently returned will be deducted from the total points earned.
24.99% Introductory APR for the first six (6) months after account is open or less than six (6) months if your payment is late. Post-intro rate based on credit worthiness and approval.