You may be looking at mortgage rates and thinking it's a great time to buy a home or refinance your existing mortgage. But, as we live in the midst of a global pandemic, you may be thinking, is it safe to close on a mortgage right now?
We understand your concerns, and Avadian Credit Union is committed to keeping homebuyers, Realtors, and our employees safe during a home loan closing. We want you to close on your home on time – and be comfortable doing so.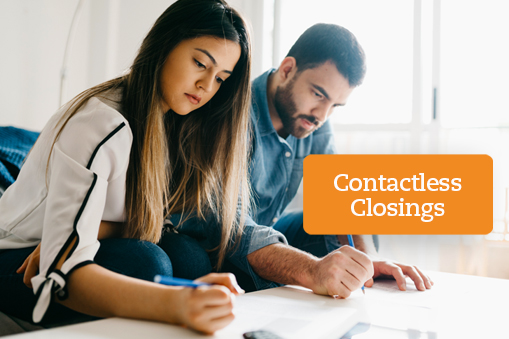 In addition to a traditional closing experience in the closing attorney's office – complete with masks and social distancing – we also offer three "contactless" closing experiences:
Signed, Sealed, Delivered. The closing agent can send the closing package to you via mail or FedEx, and you simply sign everything and send it back.
Curbside Closing. You can drive up to the closing agent's office, and we'll bring the package to your car. Just sit in the car and sign the documents and let us know when it's ready, and we'll come back out to retrieve it.
The Drive-By Closing. The closing agent can bring the documents to you (to a house, apartment, your in-laws' house, wherever you're staying before you move) and leave it on the doorstep. Take it inside, sign it all, and bring it back to the doorstep. We'll wait in the car, and pick it back up when all the "i's" have been dotted and all the "t's" crossed.
In short, we'll do whatever we can to keep you safe and comfortable – all while making the mortgage process as easy as possible so you can take advantage of today's great rates.
Equal Housing Opportunity Lender