You probably know that Avadian has branch locations and ATMs across the state of Alabama, but did you know you have access to branches and ATMs across the country? That's right. Avadian participates in the CO-OP Shared Branching and ATM network, giving Avadian members the ability to make transactions and use the ATM without being hit with surcharges at participating locations.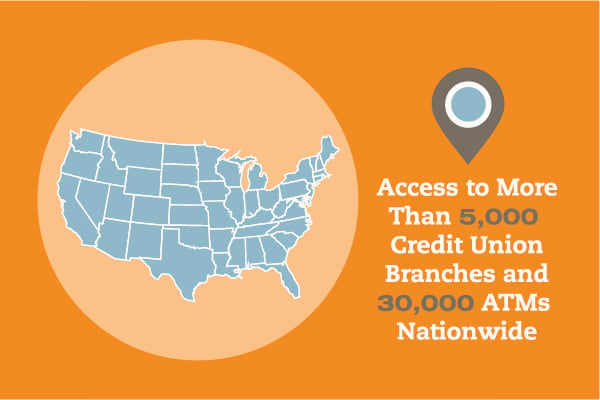 The CO-OP Shared Branching and ATM network gives you access to more than 5,000 branch locations and nearly 30,000 ATMs nationwide. So when you need a branch or an ATM on the road, the CO-OP Shared Branching and ATM network makes it easy – and surcharge-free. To find a shared branch or ATM, click here.
You can also use the Avadian app to find shared branches or ATMs near you. The Avadian app is available for download at the app stores for iPhone® and Android devices.
This is our first entry in a series intended to help you make the most of your relationship with Avadian. Look for more "Did You Know?" posts on other topics soon.
iPhone® is a trademark of Apple, Inc. Android is a trademark of Google LLC. Avadian Credit Union is not affiliated with, sponsored by, or endorsed by Apple, Inc., or Google LLC.