Maybe you like to carry cash. And only cash. But with everything going on with the coronavirus, maybe a checking account has more appeal suddenly.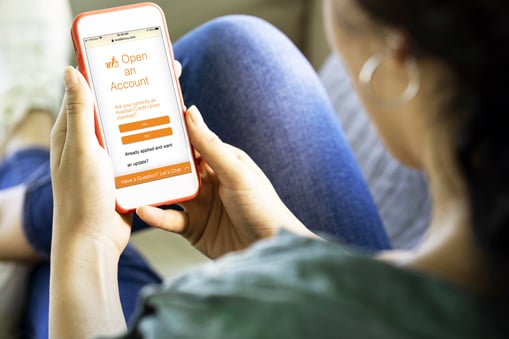 A checking account is an important tool to have in your financial tool belt. Even if you don't plan to write many checks, here are a few reasons:
Online banking. Mobile banking. Mobile deposit. Online bill pay. Budgeting tools. The ability to transfer money. All of these tools are especially important right now.


Debit card. A simple swipe at the grocery store allows you to pay for your groceries with money you have in your account. Or you can visit an ATM to withdraw cash if you know you're going to need cash. In fact, you can use your debit card in other ways too: paying for items online or in contactless purchases when mobile pay is offered.


Mobile. The Avadian app allows you to deposit checks right from your phone. Or add your Avadian debit card to your mobile wallet for convenient payments on the go. Either way, you'll love how seamlessly your checking account fits into your busy life.


Convenient. Apply online and get back to your life quickly.


A checking account at Avadian is federally insured by the National Credit Union Administration. And Avadian subscribes to additional insurance for up to $250,000 through Excess Share Insurance Corporation. That means your checking account is insured up to $500,000.


Direct deposit allows your employer to deposit your check directly into your account.


Free check cashing. If you don't have a checking account at a credit union or another financial institution, you've probably learned that it can be expensive to cash a check. With a checking account, you can go to your branch and cash your check.

At Avadian, we have three checking account options for you to consider.
Our Choice Checking Account is a free account that allows you to choose from a list of optional features to tailor it to your needs.


Our Choice Checking With Interest is an interest-bearing account that will allow you to watch your money grow.


Our e-Checking Account is designed to build financial footing and stability for the future. It's a checkless account and offers a Visa debit card.

This is the latest entry in our "Did You Know?" blog series intended to help you get the most out of your relationship with Avadian. Look for more "Did You Know?" posts on other topics soon.

This credit union is federally insured by the National Credit Union Administration.
Additional insurance of up to $250,000 on your deposit accounts is provided by Excess Share Insurance Corporation, a licensed insurance company.