Equity, Draws, and Repayment
Let's start with defining "equity." The equity you have in your home is equal to the appraised value of your home minus the amount you still owe on your mortgage. For instance, if your home is worth $200,000, and you still owe $120,000 on your mortgage, you have $80,000 in equity.
Continuing with our example, a Home Equity Line of Credit would allow you to borrow against the $80,000 you have in equity. If approved, your line of credit would be determined based on the amount of equity you have and your creditworthiness. Your line of credit will have pre-determined "draw" (like "withdraw") and repayment periods. Many lenders require an initial advance on your line of credit. Some will even waive your closing costs in certain circumstances.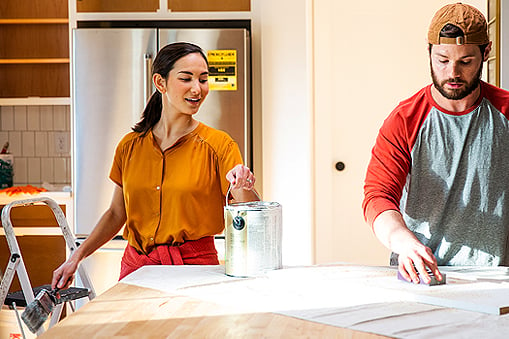 During the draw period, the rest of the money is available when you need it, and your monthly payment is often an interest-only payment. When the draw period comes to an end, you begin paying back the outstanding balance plus interest, which brings us to our next topic. (Avadian's HELOCs have a draw, or borrowing, period of 10 years followed by a repayment period of 10 years.)
Interest Rates
First, the interest rates on Home Equity Lines of Credit are variable. Often your lender will offer an introductory interest rate for a set period of time (perhaps the first 12 months) after which the rate will be tied to the prime rate plus a pre-established margin.
What's the prime rate you ask? Good question. The prime rate is a variable rate that moves as the Federal Reserve changes the federal funds rate. (The prime rate is not, however, the same as the federal funds rate. The prime rate the lender uses is often the one reported by The Wall Street Journal, based on a survey of the nation's largest banks.)
The margin is usually a fixed percentage added to the prime rate to equal your interest rate. Your creditworthiness and the amount of equity you have in your home will impact the margin the lender charges you, and thus the interest rate you ultimately pay.
Typical Benefits of a Home Equity Line of Credit
Lower rate than a fixed loan
Interest-only payment options during draw period
Ability to draw amount you want when you want (after an initial opening draw)
Ability to borrow multiple times from the same line
Lower closing costs