With cases of COVID-19 on the rise in the early days of 2021, you probably know someone who has gotten sick. At Avadian, we are no different.
Just like you are probably taking precautions to protect yourself and others around you, we are taking precautions to protect the health of our members and our employees.
Limit contact with people outside your family. You've undoubtedly heard that limiting gatherings of people and maintaining social distance are important ways to contain the spread of the virus.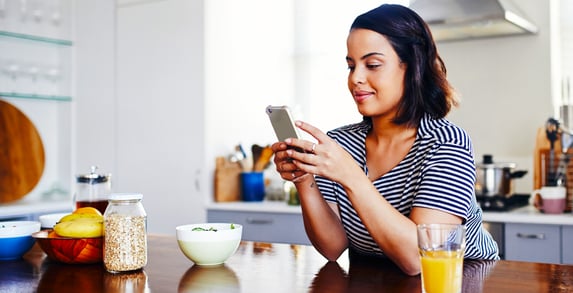 When visiting a branch, that means considering using the drive-thru instead of going inside the branch. Our new ATM Plus+ machines also help. You can go to the ATM Plus+ lane instead of the drive-thru window to avoid the drive-thru line and still deposit checks and cash, get cash, even talk to a human (from 7 a.m. to 6 p.m. Monday through Friday).
Wash hands and clean surfaces frequently. As we've all heard, hand-washing is vitally important in keeping yourself healthy. We're encouraging our employees to wash their hands frequently as well as cleaning commonly touched surfaces around the branch and office frequently.
Wear masks. Our employees are wearing masks and gloves in an effort to protect each other plus every member they interact with, whether through the drive-thru or inside the branch. In accordance with a statewide mandate, we are requiring everyone who comes inside a branch lobby wear a mask as well.
Taking Advantage of Online and Mobile Banking Resources Helps Too
Life in a pandemic has turned "normal" upside down. We've hoarded toilet paper, and we've gotten haircuts at home. We've ordered groceries with an app and had strangers drop them off the door. We've ordered a gazillion things online. OK, so maybe that part isn't new. But in general, we've had to learn to be OK with change.
We've learned that adapting – and adopting new technologies – can help keep us safe. From contactless payments using your phone's mobile wallet to online and mobile banking, Avadian can help. Our digital resources make managing your finances safer and more convenient, like using online and mobile banking to do the following:
Check balances.
View transactions.
Make a deposit right from your phone.
Make a loan payment.
Sign up for e-Statements and receive your statement electronically.
Transfer funds between Avadian accounts as well as to outside accounts.
Send money to friends and family with person-to-person (P2P) payments.
Apply for a loan or a new checking account online and avoid the paperwork in branch.
Set up Google and Apple Pay for both debit and credit cards, enabling you to enjoy contactless payments at tap-and-go terminals.
We appreciate your patience during these uncertain and turbulent times as we seek to serve you in a way that protects both our members and our employees.
As always, thank you for choosing Avadian.