If you own a business, you have bills to pay. Vendors. Supplies. Utilities. Maybe travel, rental cars, and gas.

An Avadian Business Visa Rewards Credit Card makes paying your bills simple and rewards you at the same time. But that's not all. It also offers a low introductory rate of 2.99% APR for the first six months and has no annual fee or balance transfer fee. After the Introductory Rate Period, your rate will convert to a variable rate, between 9.99% and 15.24% APR, as of March 1, 2022.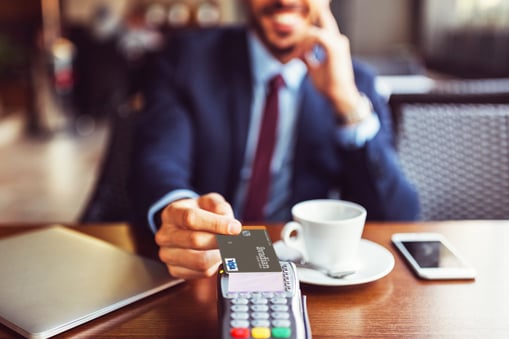 Did we say rewards? Ah, yes, we did. Here's how it works:
Accrue points1 that can be redeemed for cash at a 1% rate.

You'll earn a point for every dollar you spend and for cash advances on your card.
No confusing math! Each available redemption equals a 1% cash award rate, so 1,000 points equals $10.00, 2,500 points equals $25.00, 3,500 points equals $35.00, and so on.
You can also redeem points for gift certificates on car rentals, entertainment, gas, groceries, hotels, restaurants, and more; rebates on cruises and other travel; and airline discounts. Use them yourself. Use them as gifts for clients or employees. It's entirely up to you.
You'll also appreciate that it includes the following: auto rental collision damage waiver (available if rental charges are made with your Avadian Business Visa Rewards Card), enhanced fraud protection with an embedded chip that improves security every time you use your card at a chip-activated terminal, fraud monitoring, and zero liability for fraudulent transactions.

If this sounds like something that could make life easier as you run your business, call 1.800.874.3925 or click here to set up a time to speak with a Business Services Representative.
1Points accrued on purchases subsequently returned will be deducted from the total points earned.