It's an easy scenario to imagine: You're at lunch with a group of friends or coworkers. It's a pain to ask the server to split the check, so somebody volunteers to pay the bill while everyone else pays him or her back.
With the Avadian app, you can do it right from your phone while your pal is signing the receipt.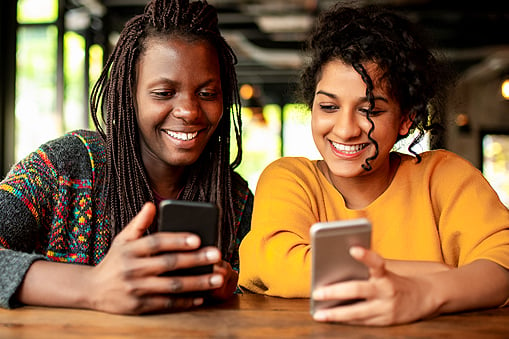 Once you're set up, it's just a few taps and whoosh, your friend is paid back in no time. Even if they don't have an Avadian account.
Set favorites to make it even faster next time.
It's instantaneous. It's free.
And it goes straight to their account – your friend no longer has to transfer money from another service back to their account. That's what we call a win-win.
Download the Avadian app today to take advantage of everything the Avadian app can do.
This credit union is federally insured by the National Credit Union Administration.
Additional insurance of up to $250,000 on your deposit accounts is provided by Excess Share Insurance Corporation, a licensed insurance company.