See all your accounts in a single view with Money Manager in Avadian's online and mobile banking. Yes, even the ones from other financial institutions. It's all fully integrated, putting the big picture of your finances front and center on the main dashboard.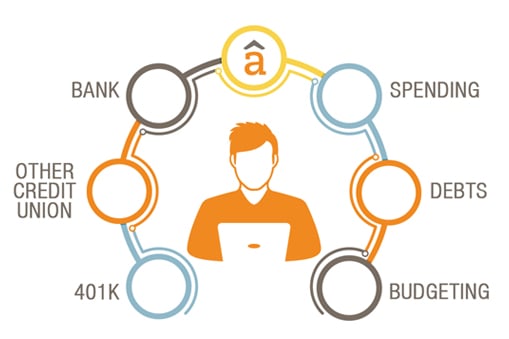 Just link your accounts from other financial institutions to monitor all your accounts and…
track your money with charts and graphs
see your spending history
categorize transactions to easily identify how you're spending your money
create budgets
plan for both your short-term and long-term financial future
For an in-depth look at how to manage your finances in Money Manager, check out our Online Banking User Guide and scroll down to pages 52-57. (We weren't kidding when we said it's in-depth.)
Get started by logging in to online banking now.
This credit union is federally insured by the National Credit Union Administration.
Additional insurance of up to $250,000 on your deposit accounts is provided by Excess Share Insurance Corporation, a licensed insurance company.