A recent article from USA Today caught our eyes. It's worth reading if you're interested, but here's what jumped out at us:
Reporting on statistics from the U.S. Department of Commerce, the article said that Americans are putting more of their money in savings than usual during the ongoing COVID-19 pandemic. Before the pandemic, Americans saved an average of 7.5% of their income. In April, that percentage had risen all the way to 33.5%. In June, that number was at 19%, still a huge increase of pre-pandemic numbers.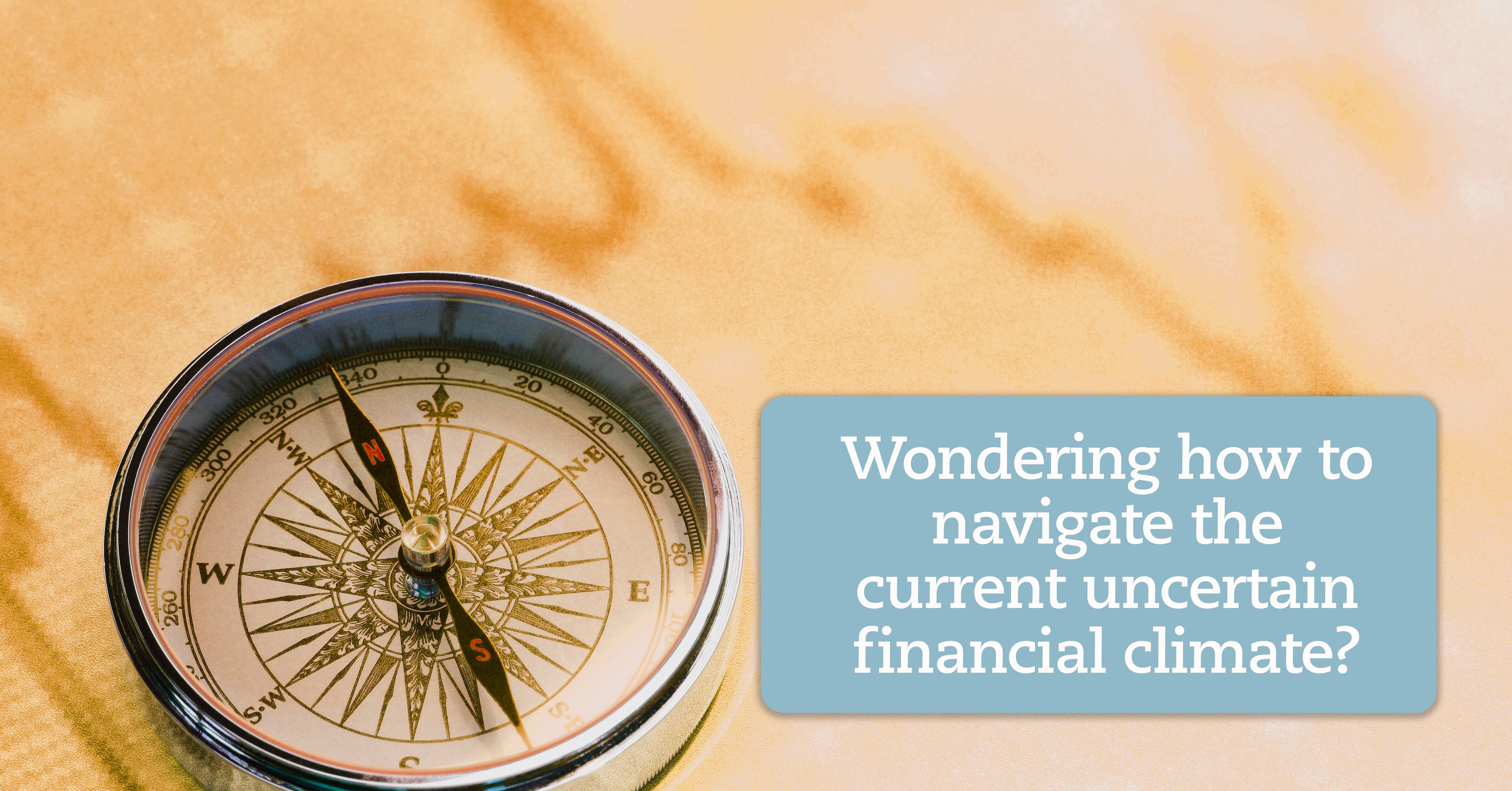 So what about you? Are you trying to put more money in savings because you're worried about your job? Are you taking money out of the stock market and putting it into something safer?
But what if your focus is more on your medium- or long-term financial health? What else can you be doing during these difficult times to maintain your financial health?
These are all good questions, and we can help – both in helping you decide where to put your money and in offering you the products that will help you grow your money once you've decided.
Evaluate your financial situation. Make a budget and stick to it. Of course, part of this is discipline (the hard part, we know), but part of it is having an easy way to see the big picture of your finances. In our online and mobile banking, Money Manager is a great tool if we say so ourselves (and we just did). It allows you to link all your accounts (even those accounts or credit cards at, ahem, other financial institutions) and see everything in one place. You can use it to create a budget from scratch or you can have the system auto-generate a budget for you based on your spending. You can read more about Money Manager here.
Protect your credit by staying current on bills and loan payments. Making a major purchase may not be on the top of your mind right now. But one day soon you may need to. Maybe you're going to want to buy your first home (or move to have more space, or more acreage, or even to downsize), and you'll need to apply for a mortgage. Or maybe you'll need a new car. Or maybe your soon-to-be 16-year-old will need a car. No matter what loan you might need, you need to protect your credit. So be sure to stay current on your loans and bills to keep your credit in tip-top shape. Tip for Avadian online banking users: The Biller Direct feature will help you stay on top of your bills. It shows you how much you have due in bills for the current week, the next week, and the next month. Read more about it here.
Streamline expenses. Refinancing an existing mortgage to a lower interest rate so you can have a lower monthly payment may be a good idea. You can click here to set up a call with an Avadian mortgage loan officer. Consolidating high-interest debt to a lower rate can also help you lower your monthly payment, decrease the amount of interest you'll pay, and help you pay off debt faster.
Create an emergency fund. Statistics show that only 37% of Americans have at least $500 saved in case of an emergency. You never know when you need to make a home or auto repair – or have something else unexpected pop up. We'd recommend using a savings account (if you're an Avadian member, you already have a savings account; if you're not an Avadian member, we'd love to open one for you) or perhaps a money market account. Either of these accounts will make sure your emergency fund won't just be sitting in your checking account, allow you to earn interest, and will still allow you to have access to it if you need it.
Don't let your money be lazy. Your money doesn't do anything on its own. But your money can make more money – and risk-free too. If you are in a position where you have some money you can afford to put aside for an extended period of time, a CD might be a good idea for you. Actually, we have CDs that are as short as three months, so a CD doesn't necessarily require an extended period of time. Read about our wide range of CD options here.
We're here to help.
If you have questions about any of these strategies, we'd love to talk.
Stop by a branch or call Member Services at 1.888.AVADIAN (1.888.282.3426). Even chat with us online.