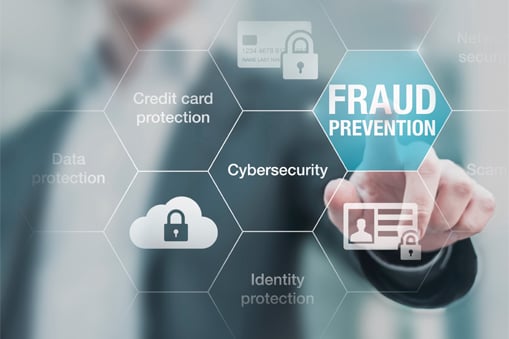 Editor's note: This is the second entry in a yearlong series on protecting yourself against fraud. You can read January's post here.
Scams involving online banking can take many forms, and in this month's entry, we'll address some of the most common ways fraudsters seek to gain access to your online banking account and thus your money. And we'll offer some advice on how to protect yourself against them.
Before we get into specific scams, let's talk about one piece of advice we can offer that goes a long way in protecting yourself:
Monitor your transactions regularly. You should always monitor your accounts regularly. If you spot something amiss or if you have lost your debit or credit card, notify Avadian or the appropriate financial institution immediately.
And now, onto the types of fraud you need to keep in mind:
"Refund" scam. In this scam, fraudsters gain access to your account and transfer funds to your checking account via a transfer they label as a refund from some provider. They then contact you, saying you appear to have received their refund by mistake. Instead of asking you to transfer the money back, they ask you to send them cash or purchase gift cards and send them the codes. But here's the catch: the money transferred to your checking account came from your savings account or your line of credit.
Keep in mind: in the extremely unlikely event that funds were accidentally transferred into your account, the intended recipient wouldn't know who had received it.
Phishing, Vishing, and Smishing. We've talked about these odd-sounding words in the past, and we're going to keep talking about them because they remain a massive threat.
Together, these are scams in which someone calls, texts, or emails you pretending to be from a legitimate organization in an attempt to gain access to your personal information.
What you want to remember:
Avadian and other legitimate organizations will not call you (without your having called them first) and ask for your username, password, PIN, SSN, etc.

If we are returning your call about an issue, we will have to confirm we are talking to the correct person.

Do not give anyone you don't know access to your devices – computers, tablets, smartphones, etc.
Be skeptical if you receive an unexpected call. (We wrote a post about this scenario in December. Read it here.)
When in doubt …

don't click that link you receive unexpectedly
don't give out your personal information
don't open unexpected email attachments
don't click that link about a delivery you aren't expecting.
hang up and call the organization back at a phone number you found on its website (make sure it's actually their site by going to the site yourself rather than following a link)

Be aware of emails or texts that are riddled with typos.
Be wary of offers that seem too good to be true. They probably are.
Phone numbers can be spoofed, so phone numbers that appear legit aren't always real.
Be sure you are on the official site for the organization you are intending to use. Look for https: before the URL as well as a lock symbol in the address field to make sure you are using secure sites.
Password cracking. This threat is fairly straightforward. Fraudsters want your password so they can log in to your accounts and steal or use your money (which is pretty much the same thing).
And you probably already know all these tips, but they are worth a reminder because we know passwords are a hassle:
You want to create complex passwords that can't be guessed easily by a crook's computer program.
You want to use different, complex passwords for each site you use.
You should never share your password with others.
You may want to use a password manager, but you should be aware that even password managers can be hacked, potentially putting your information at risk.
If you receive a notification about a password change you did not make, contact the organization immediately.
Avoid submitting personal information using public hotspots.
Harmful software. Your personal information that is contained on your computer can be obtained by fraudsters through harmful software called malware. To ensure that you don't install malware on your computer, you should install anti-malware protection on your device. You should also remember not to click links you aren't expecting and avoid opening attachments you aren't expecting.
Check back next month for more tips on keeping your accounts and your identity safe.