It can be hard to know if it's time to trade in (or sell) your car for a new one or if you just want a new one. (Trust us; we understand the wanting a new one thing.)
But how do you go about deciding if now is a good time to trade in or sell your current ride and take the plunge at a dealership on a new one?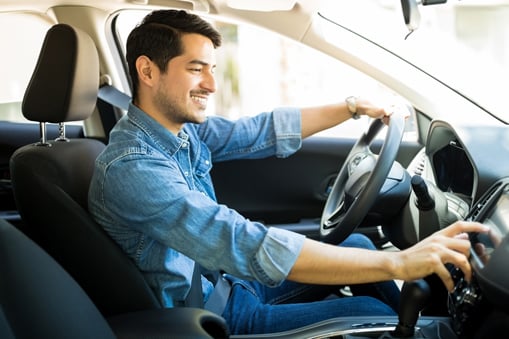 Money. Let's get the obvious one out of the way first. Not having a car payment is nice. Really nice. But that doesn't mean it's not the right time to take on a payment and get an upgrade.
Do you stand to save a lot on gas if you get a car that's significantly more fuel-efficient? Maybe your current car requires you use premium gas. Maybe you can save with both better mileage and cheaper gas.
Are you spending so much at the repair shop every few months you might as well be paying for a new car? Is your car approaching the age where you fear something significant is about to break? It might be a good time to get a new ride.
Another financial consideration is how much you can get for your current car if you sell it or trade it in. Is it approaching an odometer milestone like 100,000 or 150,000 or even 200,000 miles that is going to significantly alter the perception of its age if someone is looking at buying it from you (or giving you value in a trade)?
Safety. Is your current car putting you at risk? Is collision damage or rust making your car unsafe? If your car isn't safe, it's time to look at better options (new-new or new to you).
Would you be upgrading from a car devoid of safety features that now come standard? There have been so many advancements in recent years that have made cars safer both in terms of avoiding accidents and surviving them that you shouldn't be driving a car without some basic safety features like curtain air bags and electronic stability control. Beyond those, new cars are likelier to have backup cameras, blind-spot warning systems, lane assist, hands-free calling with Bluetooth, and so much more.
Remember, your safety (and the safety of others) is paramount.
Space. Is your car too small? Do changes in your personal life (well, hello there, kids) mean it's time to go from that sports car to something more family-friendly? Or is the opposite true? Maybe your kids are out of the house and now's the time to go from that minivan or SUV to that "fun" car you've always wanted (we won't call it a midlife crisis, promise).
For even more about these factors and more, take a look at this article from Consumer Reports.
It's time. If you decide it's time for a new car, shop around for the perfect car at the perfect price then don't forget to go into the dealership pre-approved for a loan so you don't have to rely on their financing.
At Avadian, we're currently offering rates as low as 1.99% APR on new cars.
You can apply online and walk into the dealership confident that you already have a great rate in-hand and focus on making a great deal on your new ride.
1Subject to membership, creditworthiness, and approval. Annual Percentage Rate based on credit worthiness, loan amount, current mileage, and term of the loan.