Life is too busy to have to stop by a branch every time you need to make a deposit. Or find an ATM when you need to pay the babysitter.
You need an account that allows you to make deposits right from your mobile device. And send a person-to-person payment to the babysitter. In short, you need an account that will allow you to manage your financial life anytime, anywhere.
You might be wondering where you can find an account that does all that? Funny you should ask. Our Choice Checking and Choice Checking With Interest accounts have been built for life in the digital age. And they're available for you as soon as you turn 13, which is perfect if you're the babysitter who needs to be paid or deposit a check.
But it does more than just manage your finances. When you pair it with a Centsible Savings Account, it helps you grow your money by transferring money to savings every time you use your Avadian debit card – a savings account that pays a 3.00% APY1 quarterly dividend.
Take a look at everything it offers.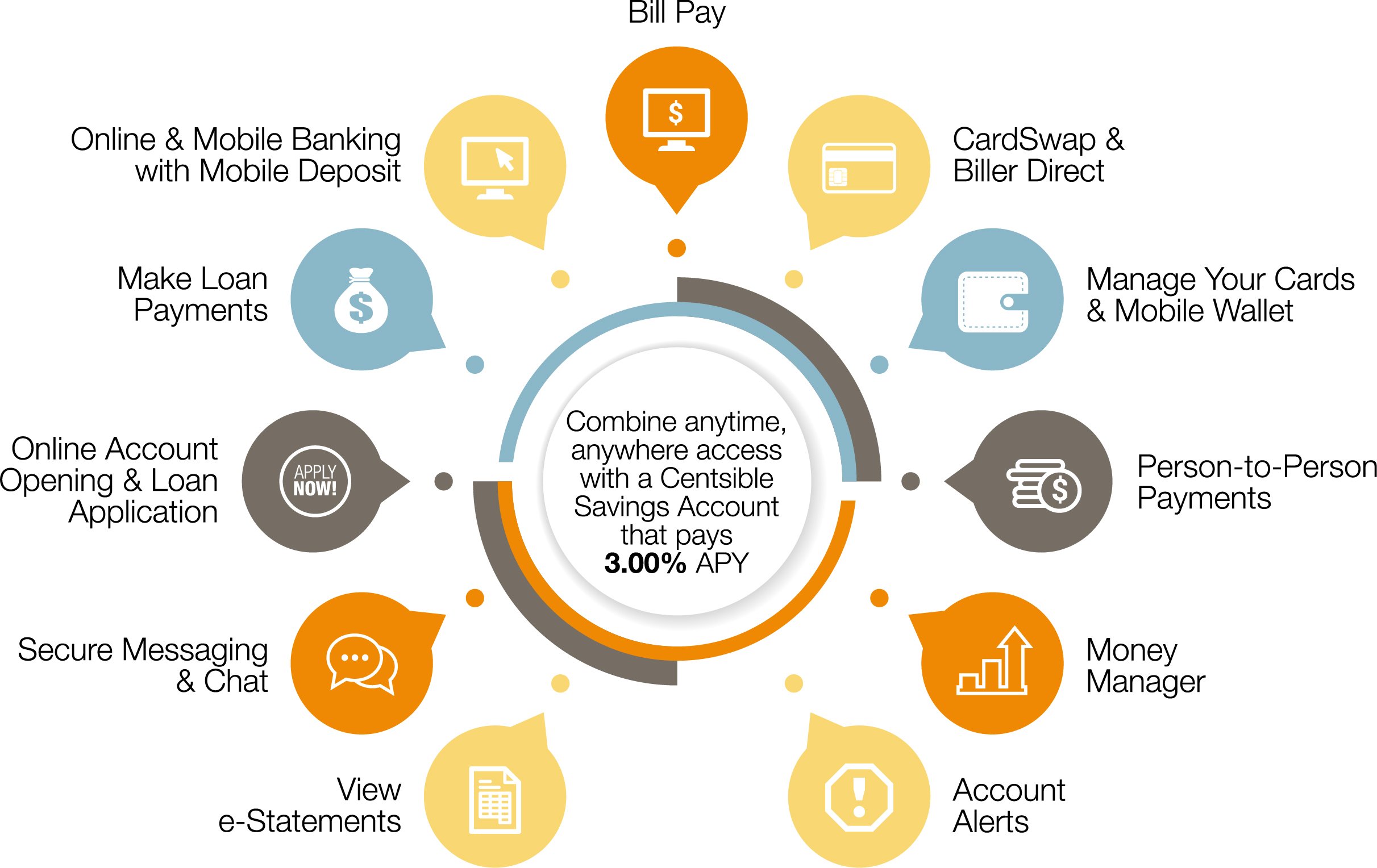 If this sounds like the account for you, open a Choice Checking Account today.
Choice Checking Accounts are subject to membership and eligibility.
1APY=Annual Percentage Yield. Must have an Avadian checking account and debit card to open a Centsible Savings Account. Centsible Savings' APY is accurate as of Dec. 31, 2021, the last dividend declaration date. Minimum average daily balance to earn advertised APY is $.01 at the end of each quarter. Fees may reduce earnings. Cannot make deposits or transfers into a Centsible Savings Account.