You've probably heard that car dealers are experiencing a shortage of vehicles for sale. It's true of both new and used cars.
Like many things, the pandemic has wreaked havoc on the auto industry – in this case, the availability of semiconductors that make up the microchips used in vehicles.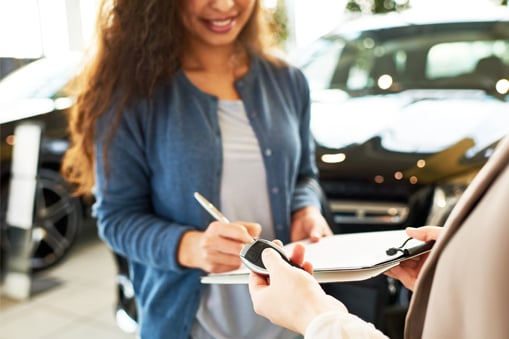 As Car and Driver notes, automakers cut orders for microchips last year at the beginning of the pandemic as demand for vehicles dipped sharply. When they started ordering more microchips again to meet rising demand, the chips were going to make consumer electronics as more and more people bought things like computers (working from home), TVs, and video game consoles. And now we have a new car shortage.
And that shortage impacts the supply of used cars: if people who want to buy a new car can't find one, it means they aren't trading in their old cars. Plus, many people who planned to trade up for a new one have postponed that move because of the economic uncertainty. And the result is a used car shortage.
So if you're in the market for a vehicle, what does it all mean? It means you need to be ready to act quickly if and when you do find the vehicle for you.
As we've mentioned in this space before, having financing lined up before you even walk into a dealership can be beneficial.
So how do you do that? We're glad you asked.
Apply now, get preapproved, and walk in with a check in-hand. And you can take advantage of our fantastic financing deals:
Rates as low as 1.99% APR for up to 63 months1 on a new car
No payments for 90 days2 on a new or used car
1Subject to membership, creditworthiness, and approval. Annual Percentage Rate based on credit worthiness, loan amount, current mileage, and term of the loan. Payment example: For a term of 63 months, your monthly payment will be $17.10 per $1,000 borrowed at 1.99% APR (not including taxes and insurance).


2Offer is valid for credit scores of 690 or higher. Choosing to defer a loan payment extends the term of the loan. Interest will continue to accrue during the deferral period. Normal loan payments will be due as scheduled 90 days from the date of the loan origination.