Finding your next home is exciting. And sometimes scary. But worse, perhaps, is that it can be heartbreaking if you find the house of your dreams only to realize you can't afford it.
That's why getting prequalified for a mortgage is so important. A prequalification from a lender will let you know exactly how much money the lender will allow you to borrow.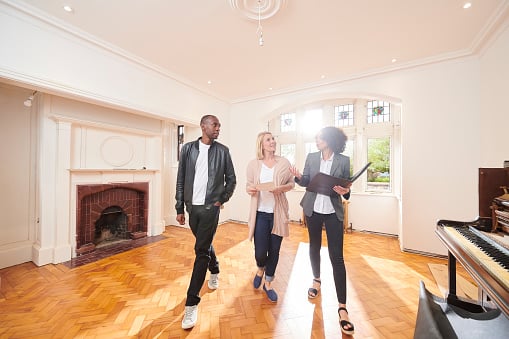 While the prequalification will tell you how much money you can spend, you still must decide what you're comfortable spending – taking into account the purchase price, the down payment, the monthly payment, and closing costs. And in another post we'll talk about maintenance.
Down Payment
Without a doubt, it can be difficult to save up the kind of money needed to make a substantial down payment. Traditionally, lenders require a 20% down payment. So if you're looking at a $150,000 house, you'll need to make a $30,000 down payment.
Good news: you can find loans that do not require 20% down. In fact, depending on your credit score, you may be able to qualify for a loan that requires no down payment at all. Keep in mind, though, that any amount less than 20% down will likely require you to pay Private Mortgage Insurance (PMI)
Monthly Payment
Your monthly payment may consist of a number of things in addition to principal and interest (the borrowed amount required to pay back plus interest). As we just discussed, it may also include PMI if you do not put down 20%.
It will also likely include putting money into escrow to pay your property taxes and homeowner's insurance. Putting money into escrow means breaking your estimated annual totals into 12 equal payments before paying those bills when they are due. You may also need to put a HOA (homeowner's association) fee into escrow as part of your monthly payment.
Closing Costs
When you go to sign the paperwork for your loan (called "closing"), you'll likely have to bring money to pay for various fees (called "closing costs") in addition to your down payment. Together the down payment and closing costs will be the total "money due at signing."
Some of these closing costs include things like attorney's fees, inspections, appraisals, a title search, a property survey, and, the first year's homeowner's insurance premium. Many of these fees are split between the buyer and the seller.
According to Zillow.com, closing costs typically run 2% to 5% of the total purchase price of the home. A recent study indicated that the average buyer pays about $3,700 in closing fees.
It's worth keeping in mind that sometimes the closing costs can be negotiated while making the offer on the house. If you're in a buyer's market, you may be able to get the seller to pay more than 50% of the closing costs. If you're in a seller's market, you may be asked to pay more than 50% of the closing costs.

NOTE: This is the first in a series of posts addressing some questions you want to ask yourself when you're looking for a home. Look for future posts coming soon on additional topics. The posts have been condensed from an eBook we wrote on the topic. If you want even more detail, you can find the eBook here.