We recently took a look in this space at how to go about determining how much house you can afford – from purchase price and down payment to closing costs and monthly payment. But there are more costs that go into home ownership. After it's yours, you'll face upkeep expenses on things like the roof, appliances, and the yard.
You may be wondering, just how long should various parts of my house last? Studies have been done that have provided these "rule of thumb" general estimates: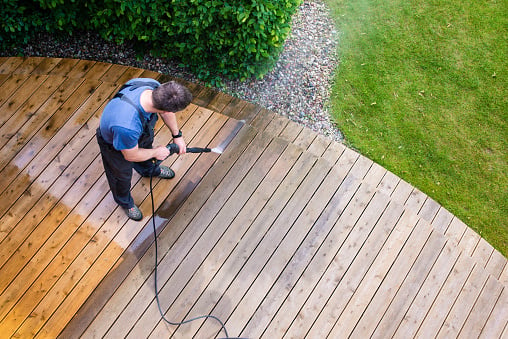 Roof (Asphalt Shingles) – 20 years
Roof (Fiber Cement Shingles) – 25 years
Roof (Wood Shakes) – 30 years
Roof (Slate, Copper, Clay, or Concrete) – 50 years
Water Heater (Electric) – 11 years
Water Heater (Gas) – 10 years
Windows (Aluminum) – 15 to 20 years
Windows (Wooden) – 30 years
Garage Door Opener – 10 to 15 years
Air Conditioner – 10 years
Carpet – 8 to 10 years
Linoleum Flooring – 25 years
Laminate Flooring – 15 to 25 years
Food Waste Disposer – 12 years
Boiler (Electric) – 13 years
Boiler (Gas) – 21 years
Gas Range Oven – 15 years
Refrigerator – 13 years
Dishwasher – 9 years
Microwave Oven – 9 years
Washing Machine – 10 years
Dryer (Electric or Gas) – 13 years
Mattress – 10 years
You may consider asking for a home warranty as part of your negotiations, even if the home inspection doesn't raise any concerns.
For instance, if the house you're buying is between eight and 10 years old and hasn't had any items replaced, you should be aware that any of the dishwasher, microwave, a gas water heater, air conditioner, carpet, and garage door opener may need to be replaced in the not-so-distant future.
Purchasing (or negotiating) a home warranty (not to be confused with homeowner's insurance) may help offset some expenses and give you some peace of mind.
And, of course, if you have a yard, you'll want to think about the things you need for its upkeep, like a lawn mower, weed eater, hedge trimmer, fertilizer, and more.
NOTE: This is the second in a series of posts addressing some questions you want to ask yourself when you're looking for a home. Look for more posts soon. The posts have been condensed from an eBook we wrote on the topic. If you want even more detail, you can find the eBook here.