Keeping up with your financial life can be complicated.
Is my balance getting low? Did that payment clear yet?
So you log in to this account to check here and then that account to look over there.
But it doesn't have to be this way.
With Avadian's online and mobile banking, you have a wide range of resources right in the palm of your hand – or on the computer right in front of you.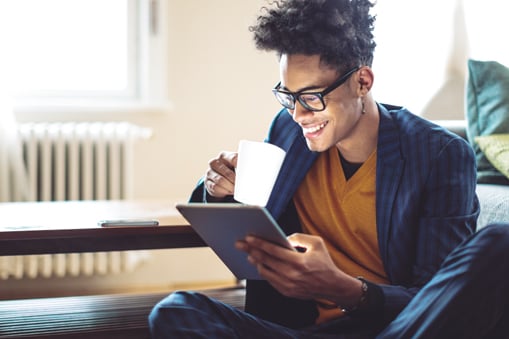 Want to see all your accounts at one time? Money Manager is your answer. It brings all your accounts – even those from other financial institutions – and places them front and center in online and mobile banking. Just link your accounts with other institutions to be able to see cash flow, spending trends, assets, debt, and budgets. Click here to learn more.
Worried that your account balance is getting low? Set up an account alert. You can choose to receive a push notification, an automated call, a text, or an email if your balance drops below a certain threshold. Or when a transaction is made. You can also set up transaction alerts, online activity alerts, and security alerts. (Some security alerts are automatically set up for you.) To read more about alerts, just go here. Or you can read step-by-step directions in our Online Banking Guide.
Has that payment cleared? View transactions and balances easily. Just click an account tile to see transactions that have posted and/or pending.
Need to take a deeper look at your accounts? e-Statements make it simple. Just click on "Statements and Forms," "Statements," and then choose your account and put in the dates you want to view.
Have a concern about a debit or credit card? Card Management helps you report a lost or stolen card, freeze or unfreeze a card, set up travel notifications so we'll know you'll be traveling outside your typical area, and view (and even dispute) transactions. We hope you'll never need some of these, but they're there, just in case. Just go to "Card Services" then "Card Management."
To take advantage of these resources, register for online banking, open an account, or apply for a credit card.