Certificates of deposit are known to have the highest rates of insured savings accounts. They allow you to put money away for the future without risking a loss from a market crash. Most people just put money in a CD and leave it until it matures, but there are better ways to make use of your CDs. Staggering or "laddering" your CDs maturity dates allows you to set up a schedule of consistent payouts.
In order to begin a CD laddering strategy, you must have some money to invest. You will have to spread your money across several accounts. CDs require that you invest a minimal amount to reap the benefits of the higher interest rates. Our lowest CD requires a $500 minimum deposit. That account only returns a maximum .35% interest rate. You won't reap the same benefit as you would from a $1,000 CD with a maximum interest rate of 1.3%.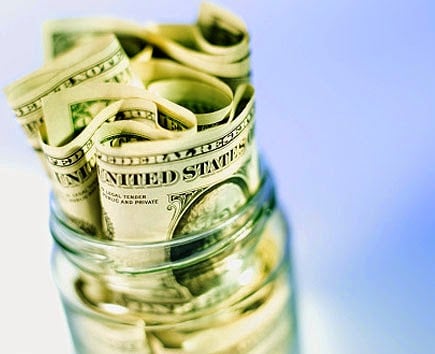 Some consider this a drawback but a benefit of CD laddering is the withdrawal penalty. Most CDs won't allow you to withdraw early without losing all of the interest earned. These penalties act as a strong deterrent for spending your money and reward those for their patience.
How does it actually work? Here is an example:
You invest $5,000 into 5 CDs that will mature every quarter for the next year. You put $1,000 into a CD with a maturity term of 3-5 months. You then place your next $1,000 into a CD with 6-11 months maturity term. You continue with the next three in the same manner. $1k into 12-17 months, $1k into an 18-23 months and finally your last $1k into a 24-35 month CD.
This method will pay you each quarter with an increasing interest rate. After 3 months, you'll be able to take out the interest from your first CD without any penalty. The second will mature after 6 months, the third after 12 months, and the others will follow at regular intervals.
As you can see, a small initial investment doesn't yield much return. However, it's still a steady return with a much higher interest rate than any savings account out there, and it consistently pays out.
What is your preferred method of saving? Let us know in the comments below.