You did it! You made it through Christmas with your sanity intact. All the presents have been unwrapped and now you're wondering, "How long can I get away with leaving those decorations up?" That's not the most pressing concern. How did you afford all of those gifts? Is your credit card still smoking from all of the shopping? The average American accrued $1,000 worth of credit card debt purchasing holiday gifts.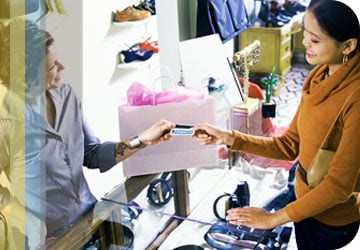 As we turn our focus on 2018, we start thinking about resolutions. Everyone wants to better themselves in the New Year. If you are resolved to better your financial health, a great place to start is by taming that holiday credit card debt. Easier said than done, right?
First and foremost, find out what you owe. Gather up all of your debts and get them organized. If you have an account with us, you have free access to our Money Manager software. Money Manager allows you to view all of your accounts including accounts outside of Avadian in one, easy-to-use application. All you have to do is enter your login information and Money Manager will pull in all of the financial data from other institutions. You can add a variety of products including auto loans, student loans, credit cards, and investment accounts.
Once you have all of your info in one place, take a good look at all of your debts. One popular method for eliminating debt is known as the Snowball Method. This process focuses on eliminating your smallest debt first. After you have taken down that debt, you then use the money from that payment to tackle your next smallest debt. You go on and on down the line until you have dispatched all of your debts. This method works well because it helps you set small, attainable goals that once achieved can help you reach the next goal. Don't ignore your other debts! Continue making required minimum payments to avoid losing points on your credit score.
If all of your debt is tangled up in credit cards, consolidation may be your best option. Many cards, especially those department store cards, carry a hefty interest rate. Our credit cards feature no annual fee, no transaction fee, no balance transfer fee, AND rates as low as 4.99% APR. Personal loans and home equity loans are also great ways to consolidate debt.
If you are struggling with those post-Christmas credit card blues, don't fight them alone. We have financial service officers that would be happy to talk through your options and develop a plan to eliminate your debt. Stop by any one of our eighteen branches or visit our avadiacu.com to speak with a representative.